A Caring Delivery

February 28, 2019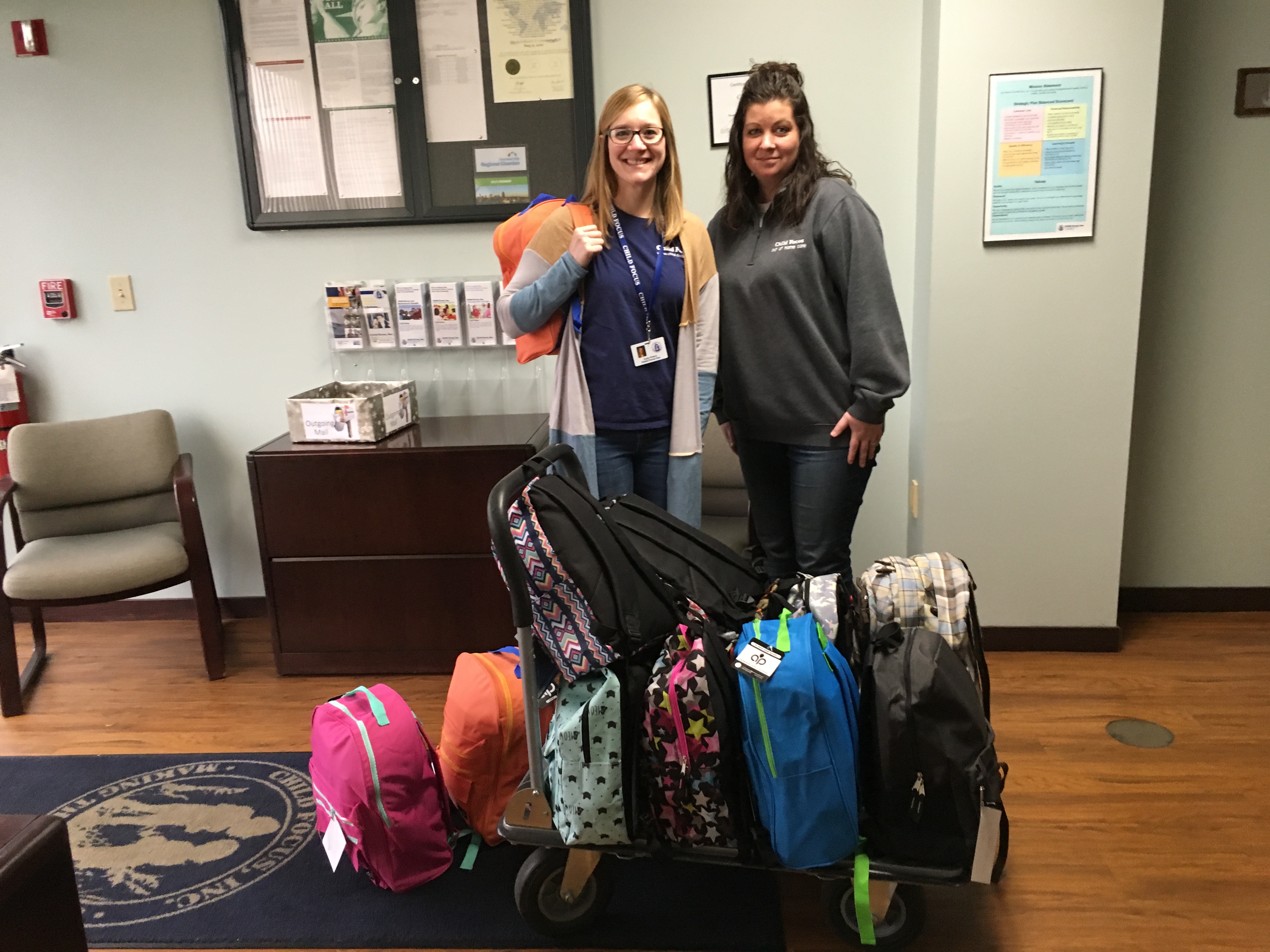 On February 22, 2019. a delivery of twelve full back packs was happily received by Assistant Director Katie Peters and Office Manager Jen Clarke at the Clermont County Office of Child Focus, Inc. Foster Care.
The filled backpacks are gifts intended to ease the transition as children are taken into Foster Care. Each bag is labeled with gender and age and contains appropriate school supplies, books, activity items, a fleecy throw, a stuffed animal and other items.
All items were donated by members of the Clermont County chapter of Delta Kappa Gamma International, a society of women educators dedicated to improving the lives of children.