Child Focus Crisis Response Staff Honored
Child Focus Crisis Response Staff Honored

February 28, 2019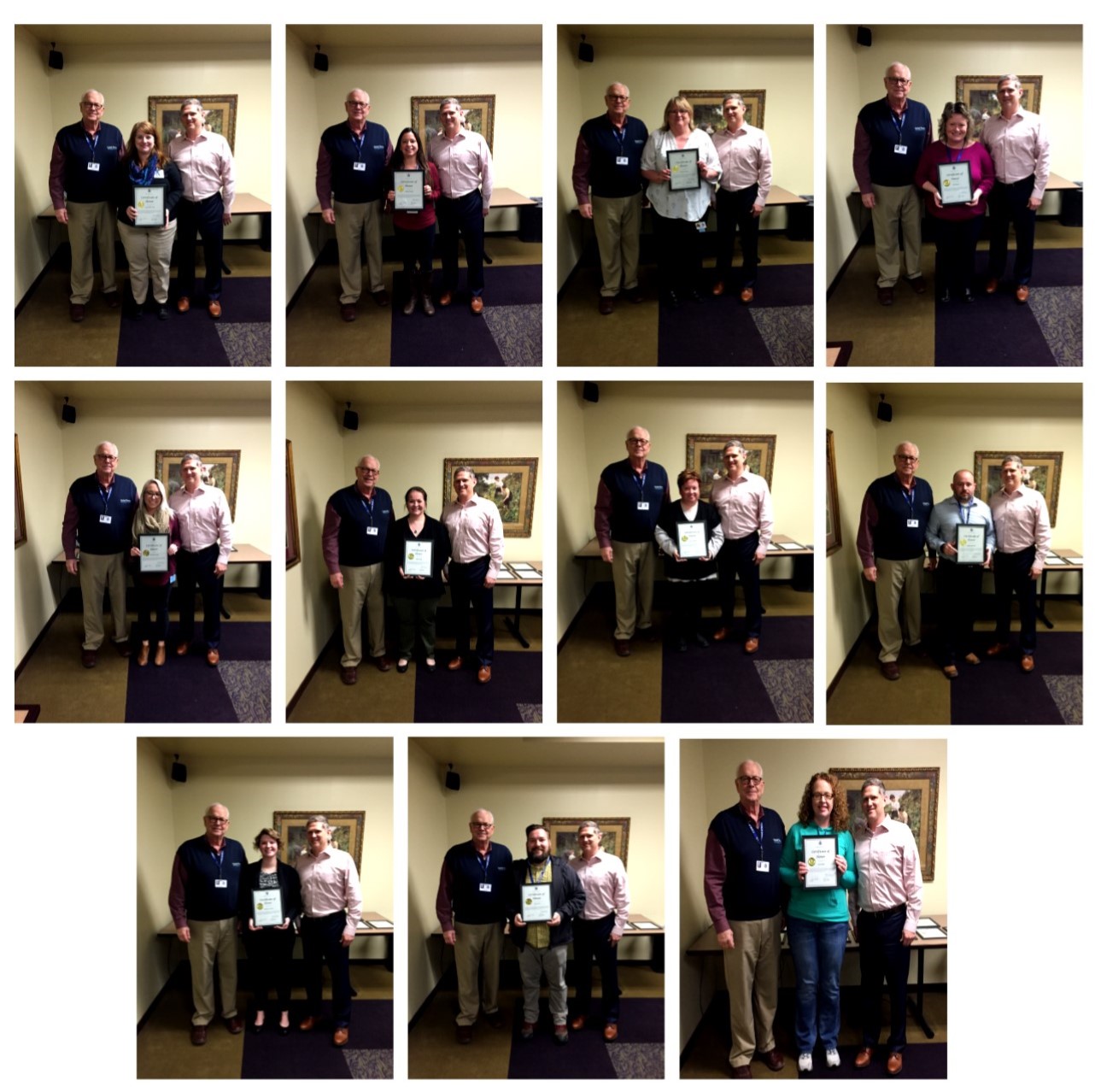 At their February Board Meeting, the Child Focus, Inc. Board of Directors honored the agency's staff serving on the Clermont County Crisis Response Team and Mobile Crisis Team who responded to two tragic Clermont County events - a missing elderly man found deceased and a line of duty death of Clermont County Sheriff, Deputy Brewer.  
Multiple Child Focus, Inc. staff responded to provide mental health support to the family and first responders at each event. Nicole Gordon, Catherine Cosker, Ryan Dees, Jeremy Whitaker, Jodi Quehl, Sam Logan, and Lisa Turner responded to Stonelick Township on February 2 and Anne Wise, Sam Logan, Renae Butcher and Dr. Laura Stith responded to the Sheriff's Office 3:30 am call on February 3.  These staff and several others including Cathy Krieg, Kate Carlson, Sabrina Mignerey, and Aimee Cooper, provided assistance during the following week and continue to provide support to first responders and their families in the wake of this tragedy. 


These amazing staff did not hesitate to immediately respond during non-business hours and utilize their mental health expertise to serve those first responders and community members with skill, speed and professionalism.  Dr. Laura Stith stated, "I'm so grateful to work alongside staff who selflessly give of their time and talent to serve communities in need. Thank you for answering the call to help others during these very difficult times.  Your hard work, passion and selflessness are deeply appreciated."