Reconnecting with Your Children and Partner After Deployment: Tips for Military Families
Reconnecting with Your Children and Partner After Deployment: Tips for Military Families

May 1, 2023
|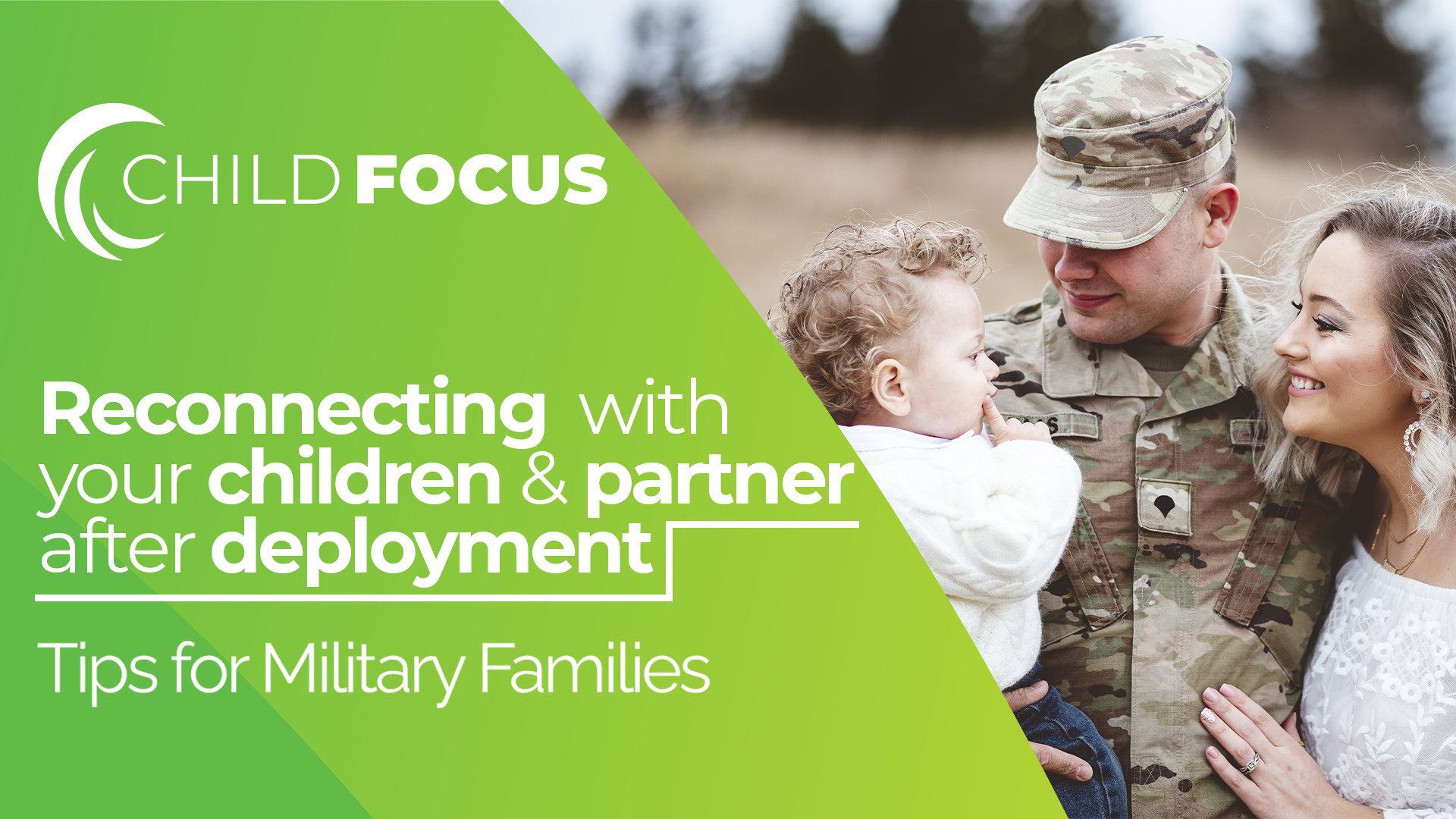 Military life is challenging for many service members and their families.
Military service often includes large chunks of time spent away from loved ones due to deployment, training, and reserve duties, and frequently moving to unfamiliar parts of the world.
This lifestyle can be exciting, but with that excitement comes difficult or even traumatic experiences. These experiences are not only hard on service members, but they can take their toll on military spouses and children too.
Today in the United States, almost two million children have military parents and experience the strain of their mom or dad's military service. If the parent suffers from PTSD or other trauma-related mental health conditions, then reunion can be equally as difficult as separation.
Often, parents and children realize that they have changed in each other's absences. These changes can be difficult to work through and may require outside help from a psychiatrist or family therapist.
In this post, we will go over some tips to help members of the military reconnect with their children and partners after returning from deployment.
Tips for Reconnecting with Family Members after Military Deployment
Deployments can be tough on military families. Family separation, distance, and stress can all take a toll on relationships. When a service member returns home, it can be a joyous occasion, but it can also be challenging to readjust to life together.
Here are some communication strategies for reconnecting with your children and partner after deployment.
Be Patient and Readjust Gradually
Big, sudden changes can often leave us feeling overwhelmed and disoriented.
Don't try to rush into your idea of what a perfect family should look like too quickly. Trying to make up for lost time can often have the opposite effect and can leave family members feeling confused or exhausted.
Many service members need time to decompress and adjust to their new routines. Likewise, children or spouses may need time to adjust to having their parent or partner back home.
It is important that you do not try to rush into what you imagine your reunion would be like. Readjusting to civilian life can take time.
Communicate and Be Honest
Communication is important for all relationships. But it is especially important after family members have been apart for long periods.
Talk openly and truthfully about your feelings and experiences in a calm and controlled environment.
Try to avoid making impassioned statements in the heat of the moment and always listen to your loved one's needs and feelings.
Talk openly and honestly about your feelings, concerns, and expectations. It's okay to admit that things may have changed or that you need help adjusting to a new routine.
Plan Activities Together
Quality time spent together is one of the best ways to make memories and create bonding experiences with your family members.
Plan activities that everyone can enjoy, such as going to the park, playing games, or watching a movie.
Be sure to involve your children in the planning process and let them choose some of the activities. This way, everyone can have something to look forward to and feel like they are a part of the process.
Planning activities is also a great way to learn more about one another's interests and share common goals.
Establish Routines and Communicate Expectations
Routines and expectations can help everyone adjust to life after deployment.
Sit down as a family and discuss what the new routine will look like, including mealtimes, bedtimes, and family activities.
Be sure to discuss the consequences of breaking rules and follow through consistently.
It is important that during this process parents are not giving orders or commands. Listen to what your children need and try to identify areas in which they need support. Remember that your family members had established routines and strategies that worked for them while you were deployed. You can build trust by supporting each other's routines and finding solutions that work for everyone.
Seek Professional Support
Reconnecting with your family after deployment can be challenging. Seeking professional support can make the transition easier for everyone.
Talk to other military families who have gone through the same thing, seek counseling or support groups, and utilize military family resources. Remember that you're not alone, and many people have gone through similar experiences.
Reaching out for support early in the process can help you achieve better results down the line.
Better Communication Strategies with Child Focus
No one ever said that military service or the lifestyle that comes with it is easy.
Readjusting to civilian life is often challenging for both service members and their families. For that reason, you must have a strategy for reintegration. Many military families need help with this process and may need help from a professional.
If your family could use some strategies to help make the transition from active service to civilian life, then Child Focus is here to support you.
We offer communication strategies for military members and their families to help make reunions easier for everyone.
If you are looking for family therapy in Clermont county, Brown county, and Hamilton county, then Child Focus is here for you!
Satisfied with the Child Focus difference? Leave us a quick five-star review here!
Don't miss out on the best family therapy and mental health tips and best practices! Follow Child Focus on Facebook, Instagram, and LinkedIn here!