Operation Street Smart: Drug Education - Event Recap
Operation Street Smart: Drug Education - Event Recap

October 3, 2022
|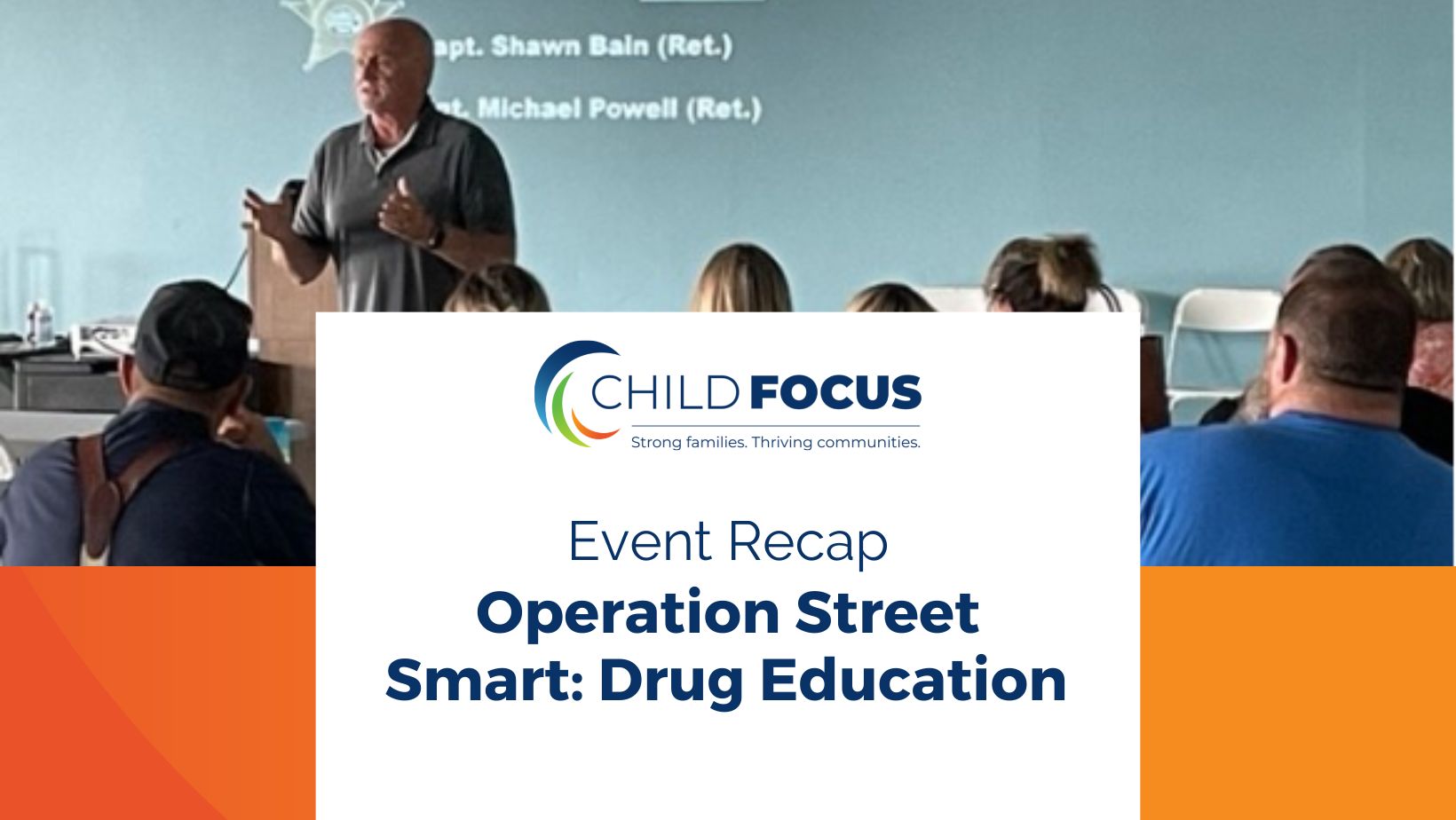 Drug abuse is one of the most dangerous, and difficult to understand threats facing children and teenagers today. Many teenagers will be offered drugs at some time in their adolescence and a large portion of those teenagers will give in to pressure and begin abusing drugs.  
A drug abuse habit can lead to lifelong consequences and in the most extreme cases, death.  
At Child Focus, we are all too aware of these issues and on August 31, 2022, we held an event at our Mt. Orab location focused on drug education and awareness. 
This event was called Operation Street Smart and the goal was to provide current and up-to-date narcotics information on trends, terminology, paraphernalia, concealment techniques, and physiological effects to those individuals who deal with today's youth daily.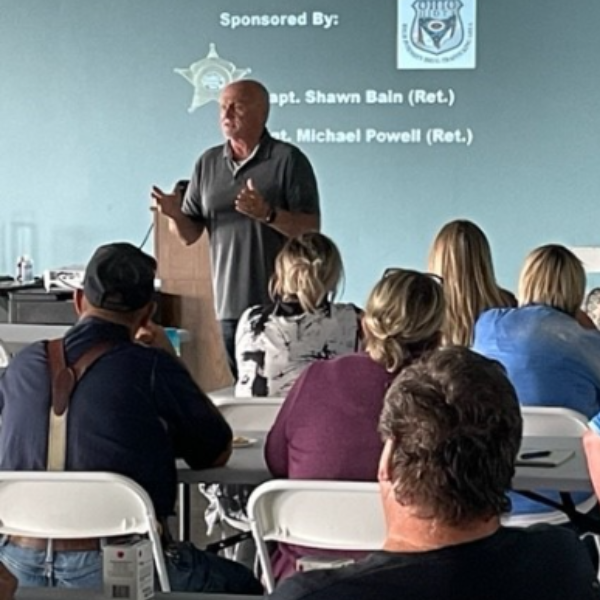 When Did Operation Street Smart Begin? 
The Franklin County Sheriff's Office created Operation Street Smart in July 2002 as a way to take community-oriented policing to a new level.  Street Smart is a collaborative effort between D.A.R.E. and the Special Investigations Unit (SIU), which is the Sheriff's Office's undercover narcotics branch. 
What Did Parents Learn? 
Parents learned narcotics terminology that their children or their children's friends may be using to discuss drug use in code.  
This includes: 
Drug use trends 


Terminology and code phrases 


Paraphernalia to look out for 


How teens conceal their drugs 


Psychological effects to watch out for from specific drugs 
What Activities Took Place? 
Parents got a chance to speak with current and retired undercover detectives during the Street Smart presentation.  
Together these detectives have over fifty years of narcotics experience. 
Officers included examples of current designer drugs that teenagers may be using, including the following: 
XTC 


Bath salts 


Huffing  


LSD 


H2 or spice 


GHB 


Khat 
The detectives showed parents the paraphernalia used to consume each type of drug to demonstrate how easy it is to conceal use from adults.  
A strong emphasis was placed on the psychological effect of drug use and the indicators parents should look for.  
In addition to designer drugs, the detectives discussed traditional drugs like marijuana, cocaine, crack, heroin, and methamphetamines. Some teenagers heavily abuse these drugs and parents must be aware of the warning signs as they can pose a threat to children's lives.  
Finally, the detectives covered prescription drugs that are often abused, including DXM. These drugs are of particular note as they are often legally prescribed to parents or grandparents and teenagers can easily steal them from their home medicine cabinet.  
Child Focus Educates Parents About Threats to Their Children 
At Child Focus, we know all too well how many threats there are against our children. Drugs pose a significant danger and parents should be aware of warning signs of drug abuse, the types of drugs that are commonly abused, and how teenagers conceal drug use from parents.  
Child Focus holds regular educational events aimed at helping families understand and address the societal pressures facing them in the modern age.  
We also hold individual and family therapy sessions for both children and adults.  
If you or your family could benefit from professional counseling, then Child Focus is here to help. Reach out today to learn more.